Say hello to Straco Temping
We are very excited and proud to announce the launch of Straco Group's new division Straco Temping!
"Over the 20 plus years in business adapting to clients, business surges and slumps has become an achievement of experience and knowledge for the company. The mass increase of freelancers and contract staff that we've had approach us to represent them, makes me confident that we will be able to offer full cover to our clients and candidates across both temp and perm divisions." – Simon Horseman
After 21 years it was certainly time to say hello to something new. It was noticeable to us that our clients were looking for more flexible options regarding recruitment, we saw potential. The potential to offer our clients the 360-recruitment service they desire.
ISPE reports in 2016 there were 2 million freelancers in the UK, demonstrating a huge increase of 43% since 2008, a percentage we only expect to get larger as the benefits of freelancing for both candidate and employer are becoming more attractive and practical for the modern-day professional.
Candidate benefits
The benefits reap no surprises as having control over your working life and hours is a situation many of us would love to be in. For individuals with talents that don't necessarily require an office environment, it's no doubt why designers and writers slip into the freelance void of work. The freedom to work from any location, choose your own clients and grant yourself with unlimited earning potential are just a few of deciding factors to why freelancing has become more popular.
Client benefits
For clients, hiring freelance talent allows companies to source candidates with a more specialised skill set to work on projects that may require a certain area of expertise. In turn, hiring a highly qualified candidate to do the job on a temporary basis, reduces overheads and means companies don't need to provide any training. Clients also benefit from a higher quality of work delivered by freelancers, as given their control over their working life and days off, show more motivation to complete the work and perform in their role.
Temping is born
The obvious next step for the company to grow as a group, was to extend our highly recommended straight-talking recruitment service to supply the temporary and freelance demand. As the flexibility of working culture evolves, candidates are also on the hunt for temporary solutions to suit their lifestyle, and with our vast talent pool to choose from we are eager to jump straight in. Luckily for us, our industry is fuelled on the back of freelance talent who work on a project-to-project basis therefore the transition to into temping recruitment has been a pretty smooth ride.
Say hello to Lisa
It's time to introduce Lisa, the latest addition to our Straco family. Assuming the title of Senior Associate Consultant Lisa will be the beating heart behind Straco Temping. With a recruitment background predominantly in the temporary sector, we asked Lisa what she likes most about recruiting temp.
"It's fast moving desk which is often unpredictable and hectic, being the middle man and working with multiple candidates and clients and building up strong relationships."
There is no doubt in Lisa's ability to hit the ground running on this desk. Expecting to open doors for Straco attracting new clients and candidates, this focus purely on the freelance community is set to launch the Straco brand to fresh and exciting heights. We couldn't resist to ask the obligatory interview question:  what attracted her to coming to work for Straco Group?
"I saw the opportunity to be part of a very well-established recruitment business with a strong brand and to be involved in a challenging but exciting new venture and expansion from the start off."
Read Lisa's team profile here.
Say Hello to Emily 
In March 2019 we expanded team temping by one member. Due to continued growth of the temping side of the business, we introduced Emily, our Junior Recruiter to the team! Emily has been a great addition to the team and is learning quickly from the expert of Temping, Lisa! Coming from a retail background Emily is there to oversee matching candidates to exciting roles in this fast-paced recruitment industry.
Find out more about Emily here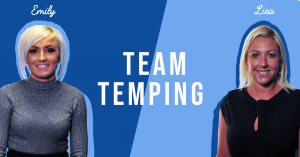 September 2018 launch
Internally, launching the Temping division has been an exciting project for the team. Marketing, admin, sales and accounts have all been involved in the process of making sure everything is in place ready for September.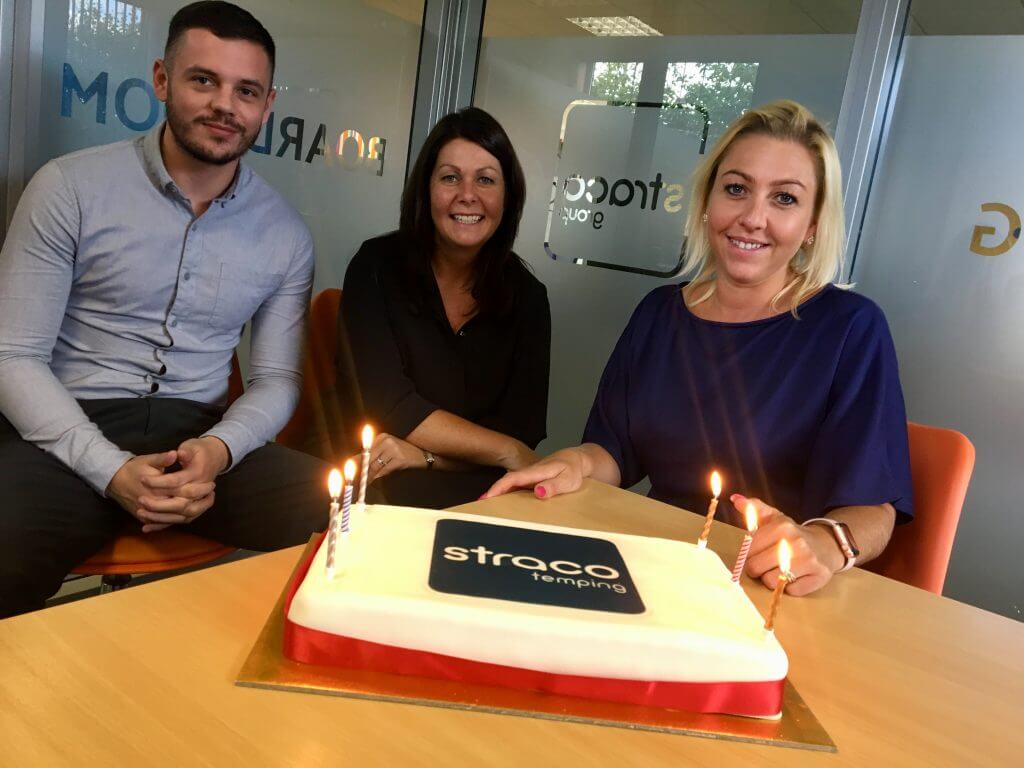 Ultimately, we're beyond delighted to see that the Straco brand looks just as good in blue as it does in red.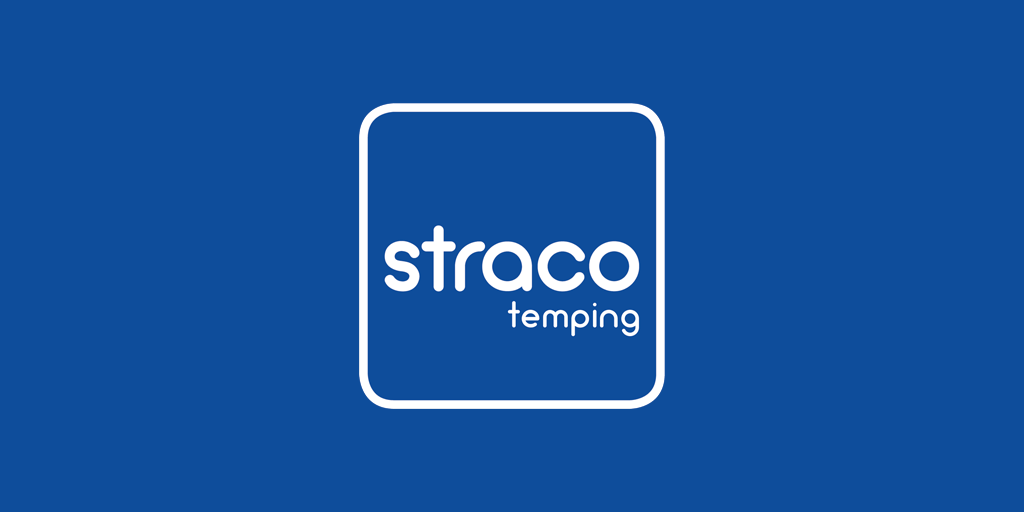 Follow our social media accounts below
For some awesome freelance advice covering almost everything from bad habits to late payments have a look at Creative Boom's blog here.
Sources:
https://www.ipse.co.uk/uploads/assets/uploaded/de84dfb7-283a-4c26-ba446f95f5547c1f.pdf
https://www.consultancy.uk/news/18474/uk-has-2-million-freelancers-and-the-number-will-continue-to-rise
https://www.creativeboom.com/tips/20-great-reasons-to-go-freelance/
DROP YOUR CV HERE
If you don't see a role for you, still send us your CV because new opportunities arise all the time and you might just be what our client is looking for.
Check our current opportunities
See vacancies in chronological order, newest first
Permanent
West Midlands
£25k plus benefits
Permanent
London
£22k-28k
Permanent
North West
£19k - £21k DOE