Inspiration Station – Summer Edition
There's been a lot going on in the industry so far this summer! Here are a few features that caught our eye.
P R I D E   M O N T H !
Rainbow staircase at Meadowhall Sheffield
We love the effort all the major retailers and shopping complexes have gone to for Pride Month. It's great how much support is circulating around. This rainbow staircase at our local shopping centre really brightens up the place and is a great welcome to the centre. We wish this feature could stay all year round!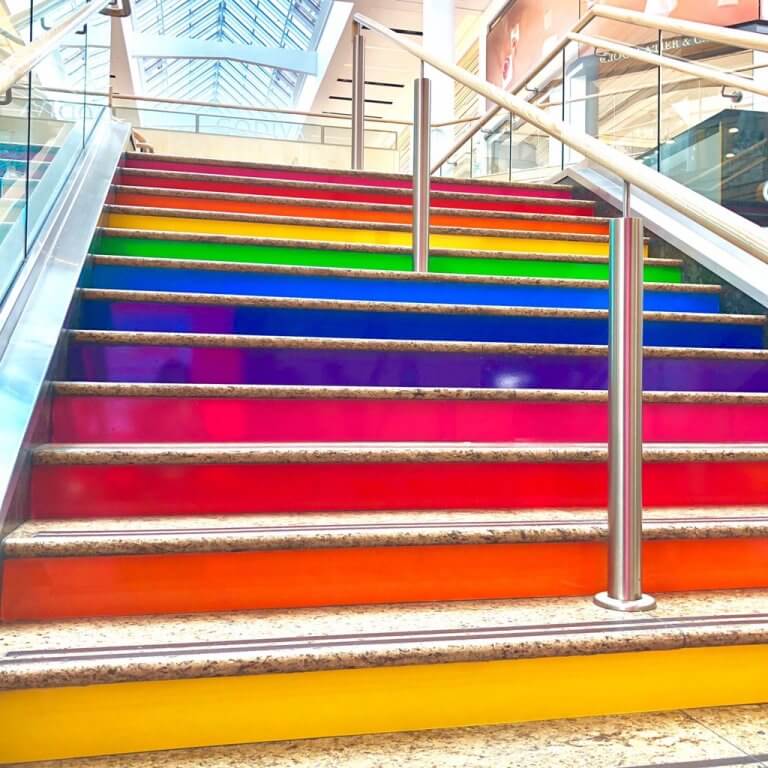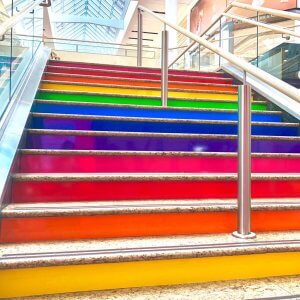 Michael Kors Pride Windows by Harlequin Design
A brand that is usually focused towards neutral, classic colours brightened up our social media feeds and the streets of London this Pride Month. We absolutely love the incorporation of the pride rainbow into the Visual Merchandising of these window displays. Great job Harlequin Design.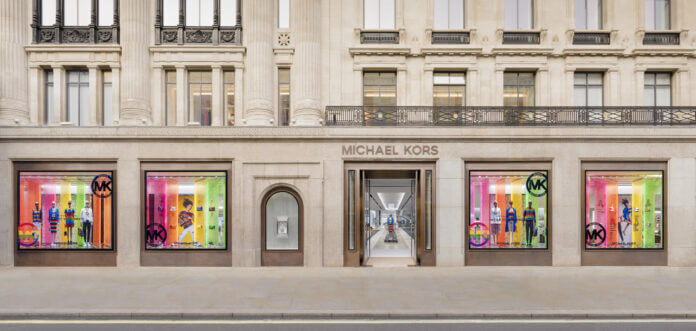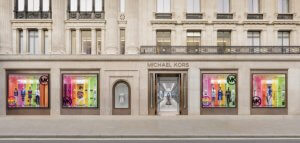 Boots at Covent Garden
Boots recently opened a 'Wellness' Flagship store in Covent Garden, London. The coverage on this new store opening was massive, and we can see why! The store looks very different to other Boots stores throughout the UK, taking a future-focused approach, the store highlights veganism and attempts to be more environmentally friendly. The store is also extremely efficient with its self-service collection points which are available for 24-hour use. Designed by Dalziel and Pow in conjunction with True Story, we are loving the interiors of this store!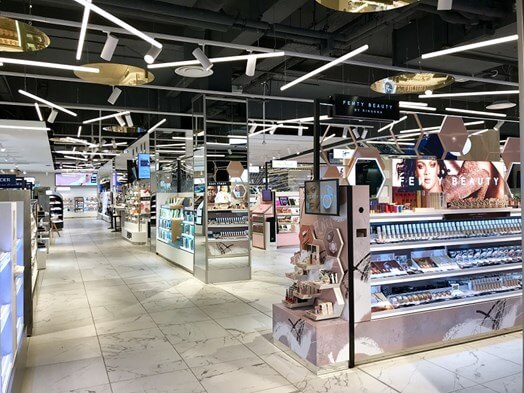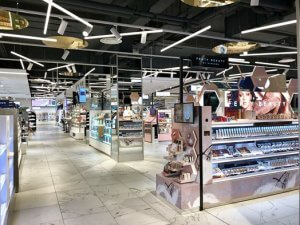 Chelsea in bloom
Unfortunately, we couldn't be there this year, but we loved the 'Under the Sea' themed floral displays that brightened up our social media feeds. In conjunction with the Chelsea Flower show, Chelsea in Bloom dips into the industries we work in, so it was great to see this fantastic use of visual merchandising. The designers behind these amazing floral displays have done an exceptional job! Below are some of our favourites.


Central perk – Primark Manchester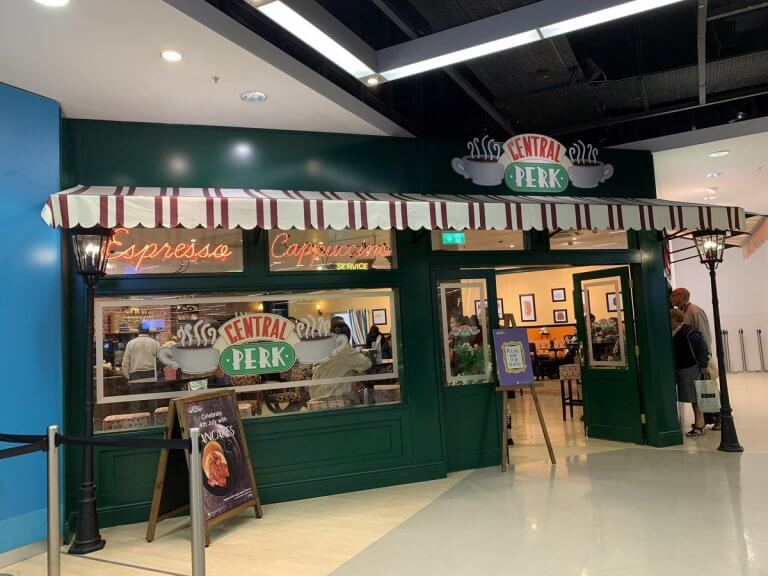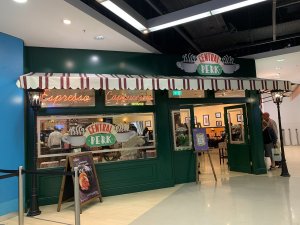 This is a great one for all of the Friends fans out there, we have a few of those in the Office so the news of Primark Manchester opening a café so similar to the real Central Perk got us very excited! The café is designed to look and feel just like the one from the Friends set, you almost feel like you could meet Ross, Rachel, Joey, Chandler, Phoebe and Monica in there!
We can't wait to visit…but we might have to wait a while as apparently the queues to dine in this splendid attraction are quite long!
Spotted by Straco – bars and restaurants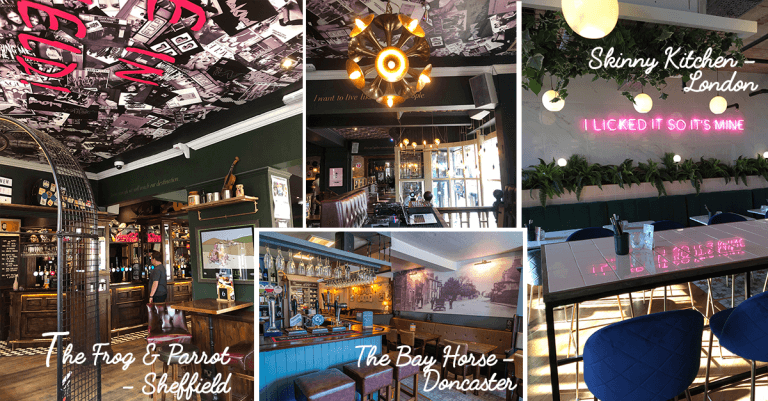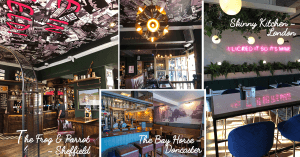 As you know, most of the team here at Straco like a good drink and a nice meal out, whilst we appreciate good food and a decent gin and tonic or beer, we also like to admire the décor, design and fit out of the restaurant or bar (comes as part of the job!) Here are just a few we have spotted so far this summer that we just had to snap a picture of!
The Frog & Parrot in Sheffield
We recently ventured to Sheffield for staff drinks. Whilst we explored lots of bars and restaurants, we had to stop and take pictures of The Frog & Parrot. This bar on Sheffield's Division Street stood out with its quirky décor, and its dedication to indie music such as the Sheffield born band The Artic Monkey's. The funky interiors and great DJ set really caught our eye on a quiet Saturday afternoon, before the hustle and bustle of the evening arrived.
The Bay Horse Inn in Hatfield, Doncaster
Concorde, one of our clients who are based closer to home, recently did a fantastic job of fitting out The Bay Horse Inn pub. The transformation of This place is unreal. Keeping that classic, cosy, country pub feel whilst also completely modernising it. We can't wait to visit!
The Skinny Kitchen in London
Some of the team popped for a nutritious breakfast at The Skinny Kitchen in Islington, London before their big day of exhibiting at the VM and Display Show. The whole place is clearly one of London's top instagrammable restaurants; our team decided to follow the crowd and snap a picture of the stunning interiors with a focus on their neon sign. We are loving the plants!
You can go to our Instagram page to see more of our #SpottedByStraco content! @straco_group
DROP YOUR CV HERE
If you don't see a role for you, still send us your CV because new opportunities arise all the time and you might just be what our client is looking for.