Simon Horseman
Recruitment Director
"Family is not an important thing. It's everything." Michael J. Fox
Hi, I'm Simon, Recruitment Director, I've gone from bedroom to boardroom after starting the business from my parent's house. I've grown the business with the emphasis placed on a quality, tailored approach to building long-term relationships with clients. When I'm not listening to Richard Ashcroft or dancing like Bez from the Happy Mondays, I'm watching Leeds United and spending time with my beautiful family. (Take a look at the little monsters below!)
Contact Simon for all the latest job opportunities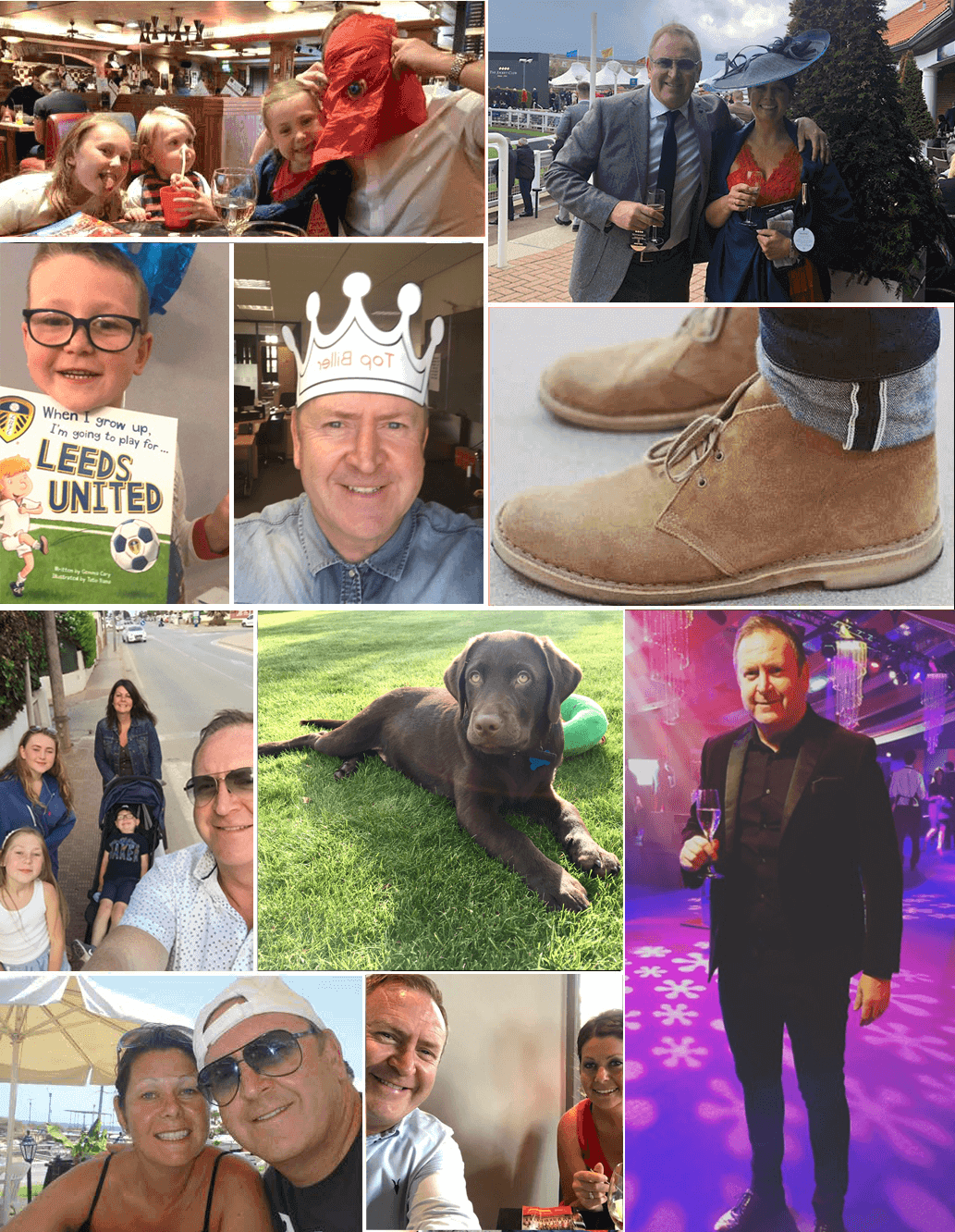 60 Seconds with Simon Horseman
When I was young I wanted to be...
To be a striker for England, scoring at Wembley
When I'm not working, I'd rather be...
With the family walking Henry the Dog, or all laid out on the sofa
Favourite brand...
Paul Smith - because of his history & Britishness
Favourite movie...
The Grinch at Christmas, but Shawshank Redemption any other time
My top talent is...
Singing & Comedy Timing
Top interview tip...
Research, research, research so you know as much about a company as possible and know exactly what you are going into. Be enthused!
The most memorable memory during 20 years in the industry...
I was once introduced by a leading industry figurehead to Sony by being referred to as "the best recruiter in the industry" which was a very proud moment for me and an accolade I enjoy telling.
My top tip for making it in the world of point of purchase...
Be passionate about what you do and get to know your products inside out!
Pivotal Retail Marketing Limited
" I've worked with Simon for years, in our industry I would say that his company are probably the leading recruitment agency. They always work hard to get you the best staff. I would recommend Simon and his team to anyone. ".
Brad Furniss
Roles I am currently recruiting for
Permanent
Greater London
Up to £40k + Car allowance
Permanent
Greater London
Up to £55k + Bonus + Car Allowance
Permanent
East Midlands
£NEG DOE
CONTACT ME IF ONE OF THESE ROLES SOUNDS LIKE YOU