The Straco Essential Guide: What to wear for an interview
As recruiters, one of the most helpful pieces of advice we can give to candidates is how to dress for the upcoming interview. First impressions are important and dressing accordingly will give you one less thing to worry about on the day. For some people styling yourself to meet your potential employer is a no brainer and is likely to provide you with a natural boost of confidence on the day, but for those struggling to find the perfect balance between professional and trendy, we got you.
At Straco Group we take pride in getting to know our clients as well as our candidates, whether it be travelling to the other end of the country to meet them or a lengthy phone or Skype call.  Extracting as much useful information as we can, helps us to find the most compatible match and helps us to best prepare the candidate with accurate details about the company. After collating our 21 years of interview knowledge and experience we wanted to put together a handy guide for candidates going into any of our creative sectors. Here are a few lighthearted personas we've created, outlining the do's and don'ts of interview attire.
Eventprof 101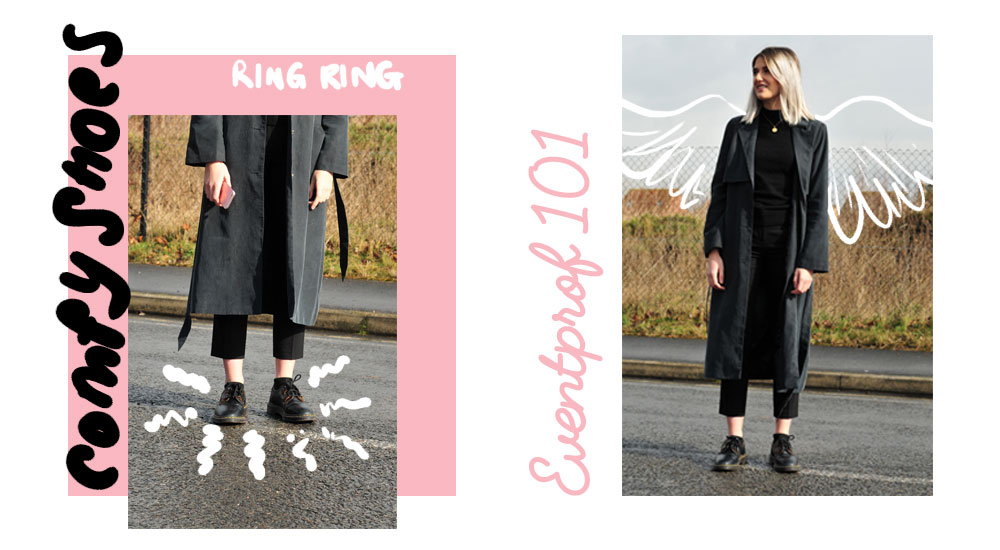 Do: Consider the demanding lifestyle and complex schedule of an Eventprof. opt for a flat shoe and comfortable outfit that wouldn't disrupt your routine whilst preserving a professional appearance. We went for a black roll-neck paired with smart trousers and brogues. If you're not a fan of knitwear, a trendy blouse or shirt is impressionable too. The key is to look coherent, as an Eventprof you need to be organised and have it together, so show the interviewer you can put an outfit together in a clean and stylish way. A smart or trendy jacket will always carry your outfit. Don't: Go crazy with colour's or accessories. You don't want the interviewer to be thinking about your outfit choice, you want them to be focused on you!
Designer Chic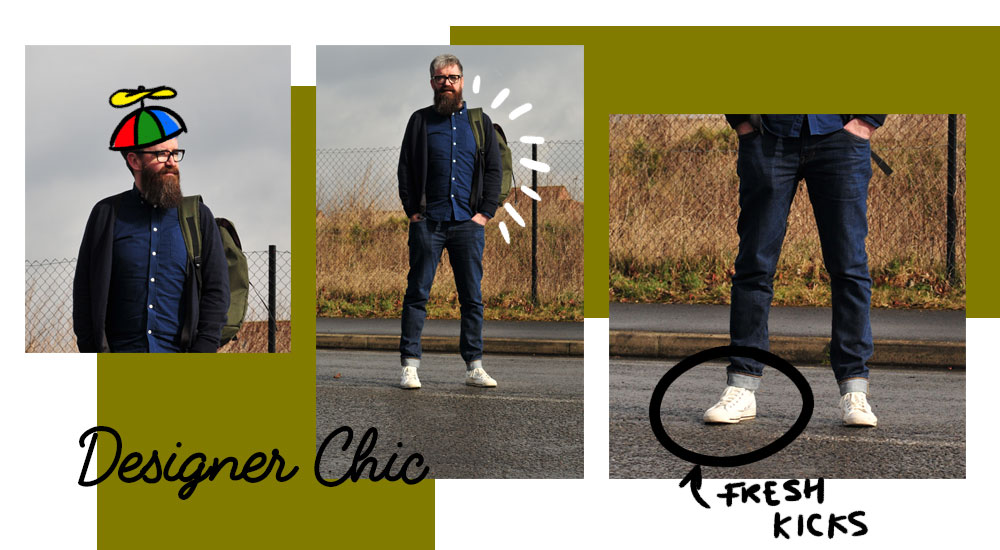 Do: Dress to coexist within a casual working environment. Find out more about the company's culture and who will be interviewing you to best prepare you for an informal discussion. Try to reflect your creativity and passion for design aesthetic in your outfit. We recommend wearing a tasteful pair of jeans and casual shirt, alternatively chinos and a smart tee. Don't be afraid to layer up with a nice cardigan, Harrington or bomber jacket depending on the weather. A rucksack or laptop sized bag will be an everyday essential and don't forget to wow them with your extensive and expensive trainer collection! Don't: Be boring. Wear bootcut jeans. Especially with smart shoes.
The Account Manager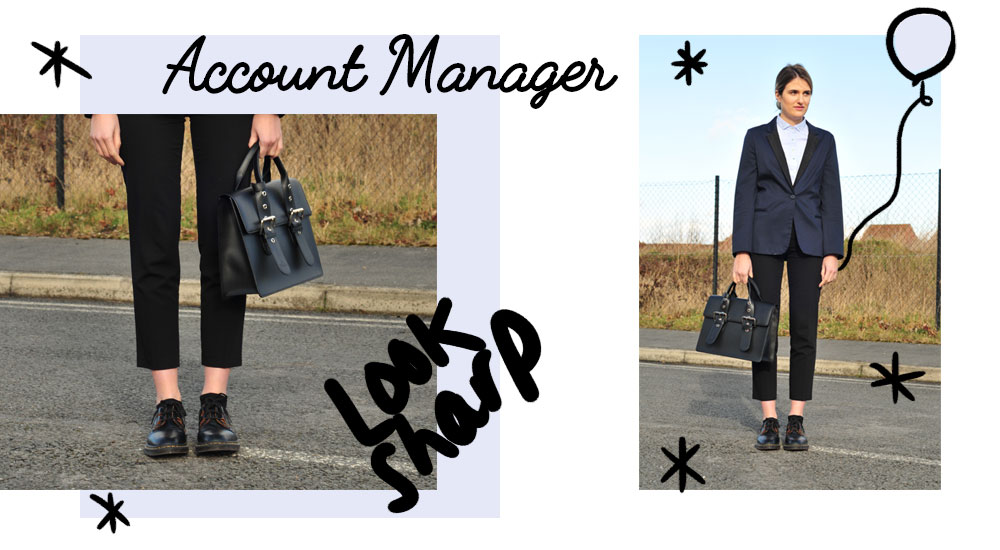 Do: Give yourself time to prepare! If you're like me, you may need clean and iron potential garments ahead of interview day. A smart jacket and trouser or suit with no tie is a safe option with a proven success rate. Smart shoes are a must, make sure they're not scuffed or worn out, maybe even treat them to a polish.  Use a briefcase or handbag to complement your professionalism, tame your locks and force a smile. Don't: Over accessorize, wear anything too low or high cut. Forget to brush your teeth.
The Sales Guru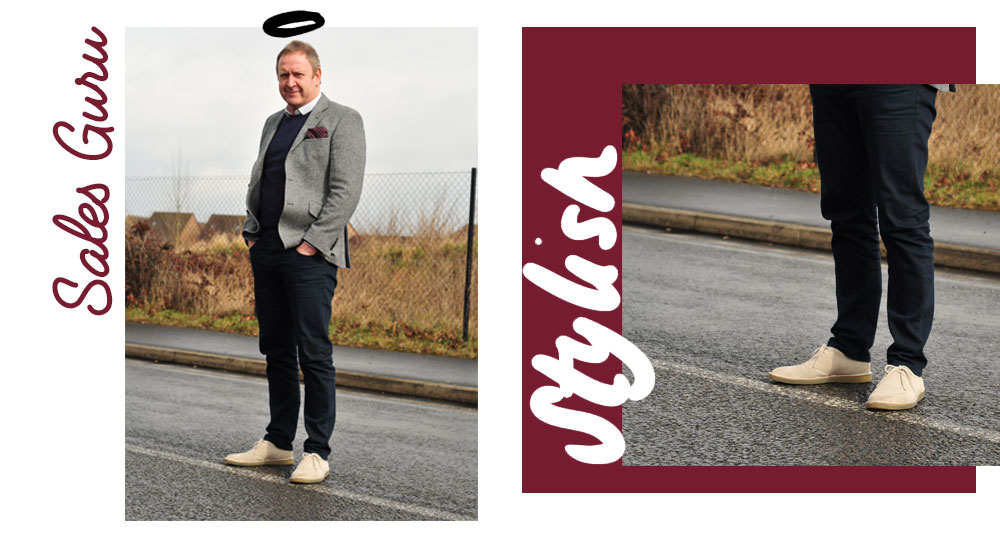 Do: Balance looking professional with your passion for the creative industry. Simon wears a wool tailored jacket over a shirt and jumper with smart jeans and desert boots. We recommend wearing chinos for a more contemporary aesthetic instead of wearing a suit combination. Don't: Get your colour coordination wrong.
Skype Call Couture
Do: Position yourself in a minimal and neutral background setting with good lighting. Have everything you need to hand. Wear a shirt that doesn't distract the interviewer from your face. Don't: Forget to dress your bottom half.
DROP YOUR CV HERE
If you don't see a role for you, still send us your CV because new opportunities arise all the time and you might just be what our client is looking for.