Team Marketing: Two promotions and a fresh face
After a very busy year at Straco Group, the Marketing team has been able to achieve above and beyond, so it's time for us to write a little blog post about what we've been up to and what's next!
With two promotions and a new team member, November will be the first month with the new Marketing team in place. John and I have been working together for a year now in the department, each recently receiving landmark promotions that we have been working hard towards. Our newest member to the team Brooke, will be joining as Marketing Admin Assistant, bringing with her all her skills from her time in the Admin team.
The company has moved on over the last year, slight changes to our look and the arrival of our Straco Temping division has kept the marketing team busy. New artwork was rolled out and a new approach to social media was implemented, with a more streamlined website planned for the end of this year it all makes for an exciting period within the department.
Here's a few words from our Head of Marketing, John Jenkins.
"I'm coming up to my two-year anniversary at Straco Group and have learnt a lot over this time, the company has backed me 100% with additional training and support and made me feel very welcome from day one. My background as an editorial photographer in regional newspapers has stood me in good stead and I've brought that experience and knowledge into my new role.
The team has developed over the last year or so, Hannah started with us as a Marketing Assistant and has worked tirelessly over the last year in developing herself and the company. Her promotion to Creative Lead is well deserved and a reflection of all the hard work she has put in. I'm really proud of what she has achieved in such a short space of time.
We are really excited that Brooke has decided to join the team, her excellent administration skills will be put to the test and we will be looking for Brooke to learn new skills and kick on within the department, she joins us as Marketing Admin Assistant but I expect her to progress from there and become a valuable member of the marketing department."
As for me, my first year at Straco Group has flown by! I joined as Marketing Assistant last October and since then progressed through to Marketing Coordinator and now Creative Lead. John and the company have helped me to develop my skills and confidence to achieve an impressive level of progression in such a short space of time. My degree in Fashion Design and Marketing helped me to understand Straco Group's specialist market and apply a creative approach to my role. I am looking forward to Brooke joining the team, developing my leadership skills and watching her blossom in her new position.
I caught up with Brooke to ask her how she was feeling about joining our team.
"I am very grateful for the opportunity to join the marketing department. I am looking forward to getting stuck into a new challenge, learning new skills and finding my strengths. John and Hannah have been very welcoming, and I think my admin skills will complement the team dynamic."
To finish we have a few words from our Recruitment Director, Simon Horseman who highlights how the marketing department has moved forward.
"Both John and Hannah bounce ideas off each other, like me they are very creative, I enjoy working with like-minded people, it really makes my life easier. We have tried others in both roles, but the Marketing was bland compared to how Straco does things now. I am really pleased with the new team that is in place."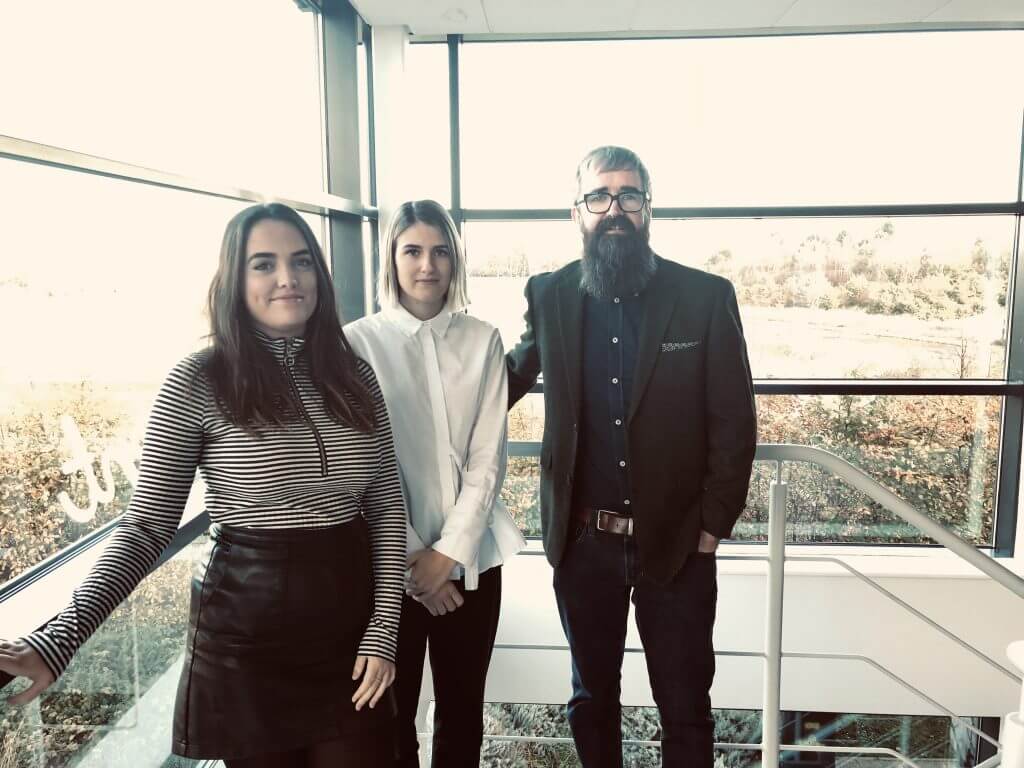 We've had a great first year as a department, we can't wait for you to see the changes we have planned for 2019! Thanks for reading and if you would like to find out more about us as individuals, take a look at our page profiles.
DROP YOUR CV HERE
If you don't see a role for you, still send us your CV because new opportunities arise all the time and you might just be what our client is looking for.
Check our current opportunities
See vacancies in chronological order, newest first
Permanent
West Midlands
£25k plus benefits
Permanent
London
£22k-28k
Permanent
North West
£19k - £21k DOE