It couldn't have been better timing. The day the marketing team were released from the office the sun was shining, and the weather was sweet. A quick detour through Kings Cross meant we could nosey at the new retail developments in the area and treat ourselves to a pleasant stroll beside the canal towards the Business Design Centre.  Soaking up as much of the London sun as possible before we arrived.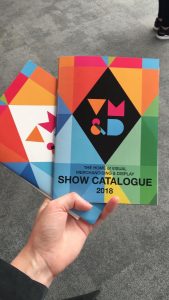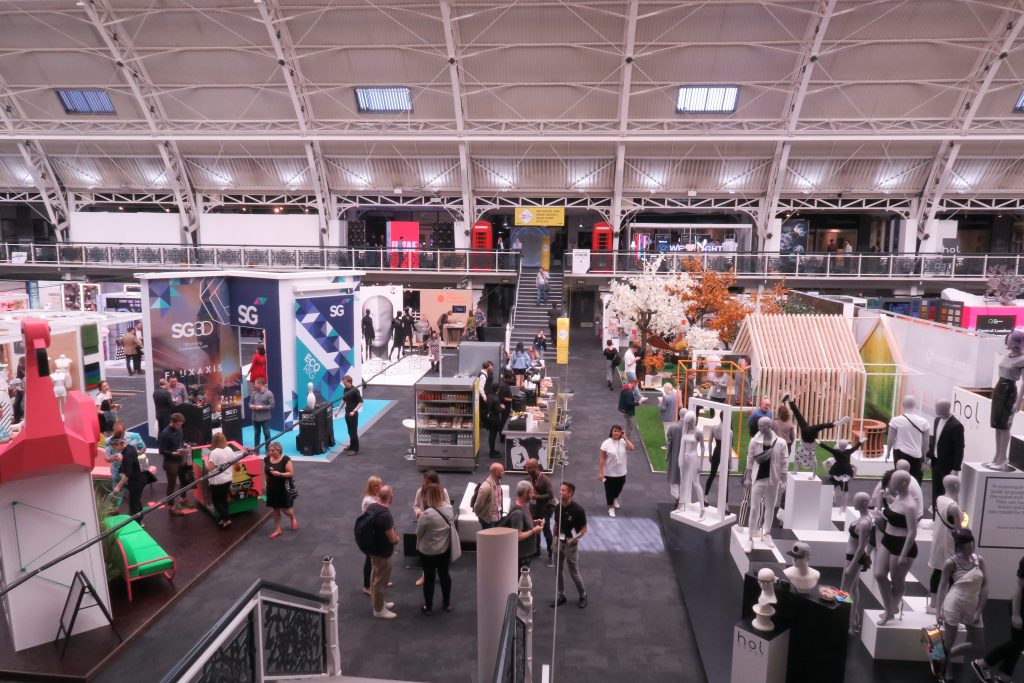 The VM & Display Show is an annual exhibition that celebrates all things visual merchandising and display. As the longest running exhibition in the industry this show has become a must visit for everyone involved, so we were super excited to mingle with the experts and bless our eyes with some visual excellence. Here's a round up of the stands that caught our eye on the way round.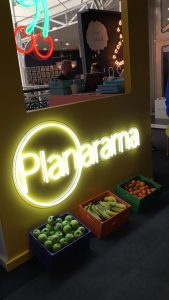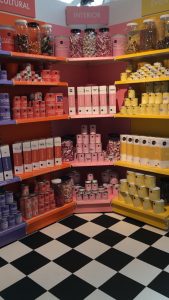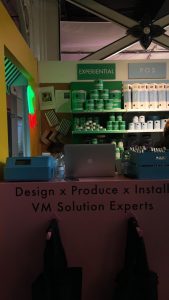 Planarama
Neon, check. Wes Anderson colour palette, check. Creativity, check.
Planarama's stand gave you everything and more. Even as one of the smaller stands, Planarama utilised their space to create an experiential grocery store that showcased their projects and company. Visitors were encouraged to pick up a shopping basket and explore their shelves, fully stocked with a range of faux products that when reversed revealed photos of their work and projects. Interactivity and attention to detail is what made their stand innovative and intelligent. When we asked for a business card they even popped it out the till, genius.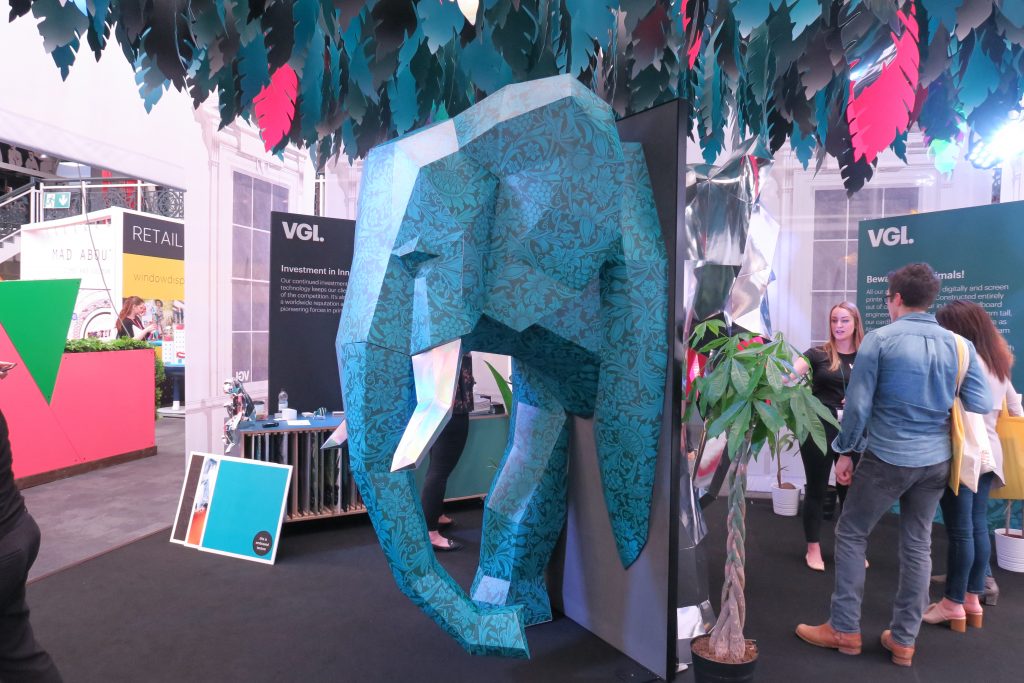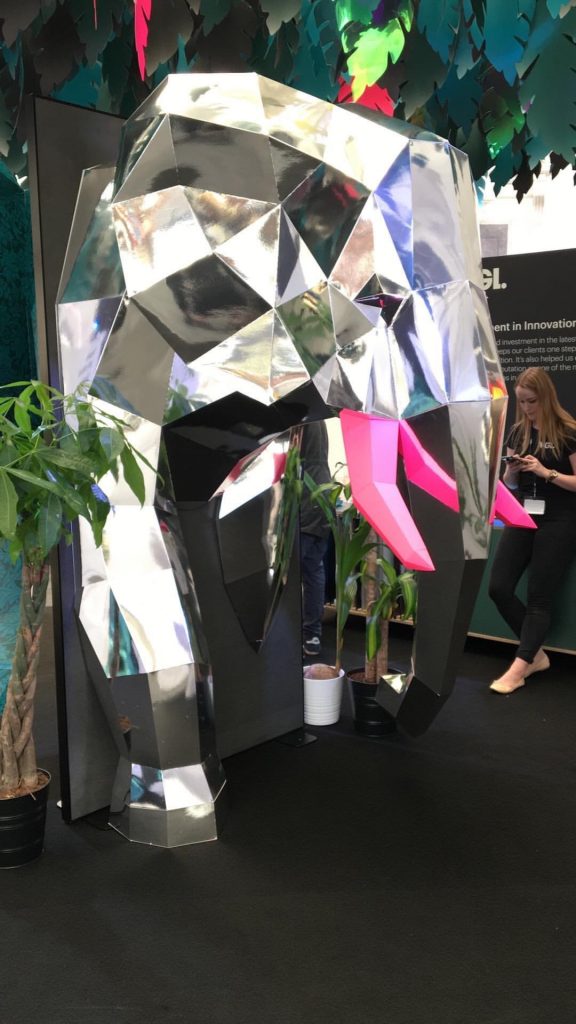 VGL.
We were looking forward to seeing VGL's stand, after spotting their work in Nottingham's John Lewis a few months back, it was great to meet the creative minds behind the life-sized cardboard engineered elephant. Earthy and exotic, VGL created something special. A canopy of hanging leaves helped to create an immersive 360° environment and accompany the pair of 3D cardboard elephants. The use of an iconic William Morris pattern complemented the chrome finish, portraying the versatility of their designs and projects.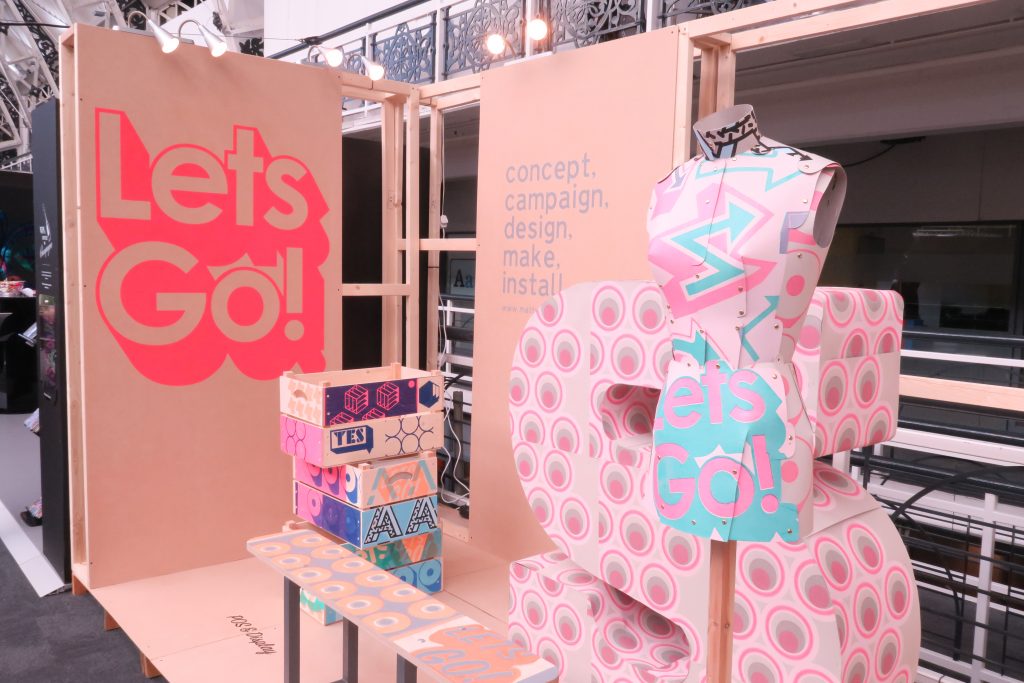 Matt Wingfield Studio
Matt Wingfield Studio's space was refreshing, it was great to see POS and display showcasing a more handcrafted aesthetic. This stand was bang on trend, very eco-friendly and creative. The combination of bold typography, retro graphics and bright colours made it stand out amongst the rest.
http://www.mattwingfieldstudio.com/projects/harvey_nichols_1.html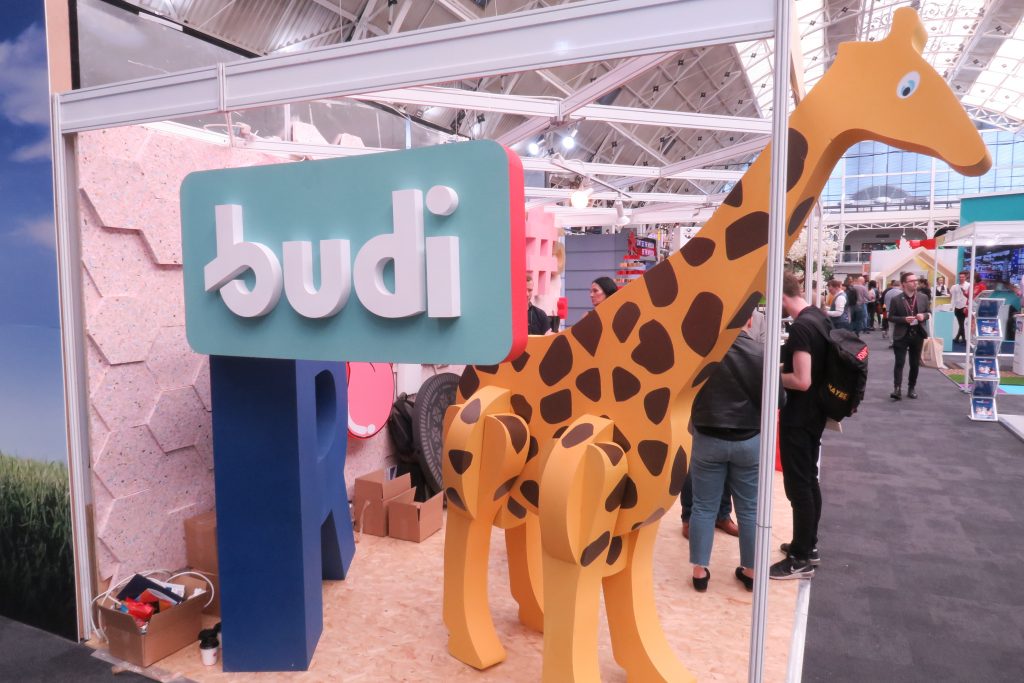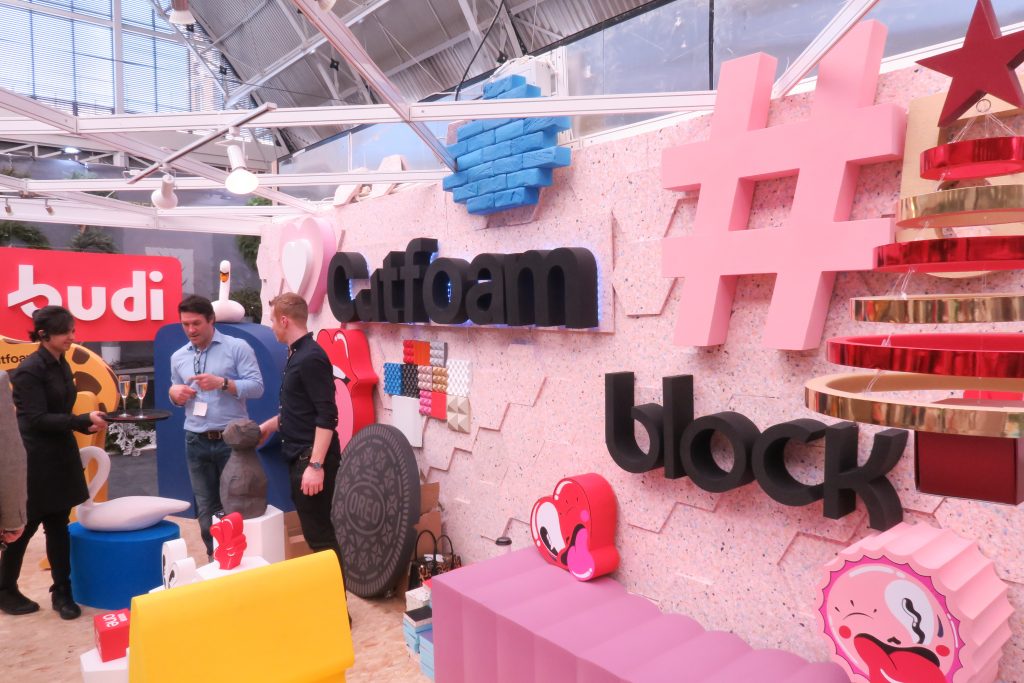 Cutfoam/block/budi
One of our favourite stands was Cutfoam and it wasn't because of the giraffe, I promise… Their creative foam solutions made an impact and they were showcasing some of the most original props and displays they had made for their impressive array of clients. Another stand that has  successfully attracted customers using bold colours and blocks of shapes. What's my age again?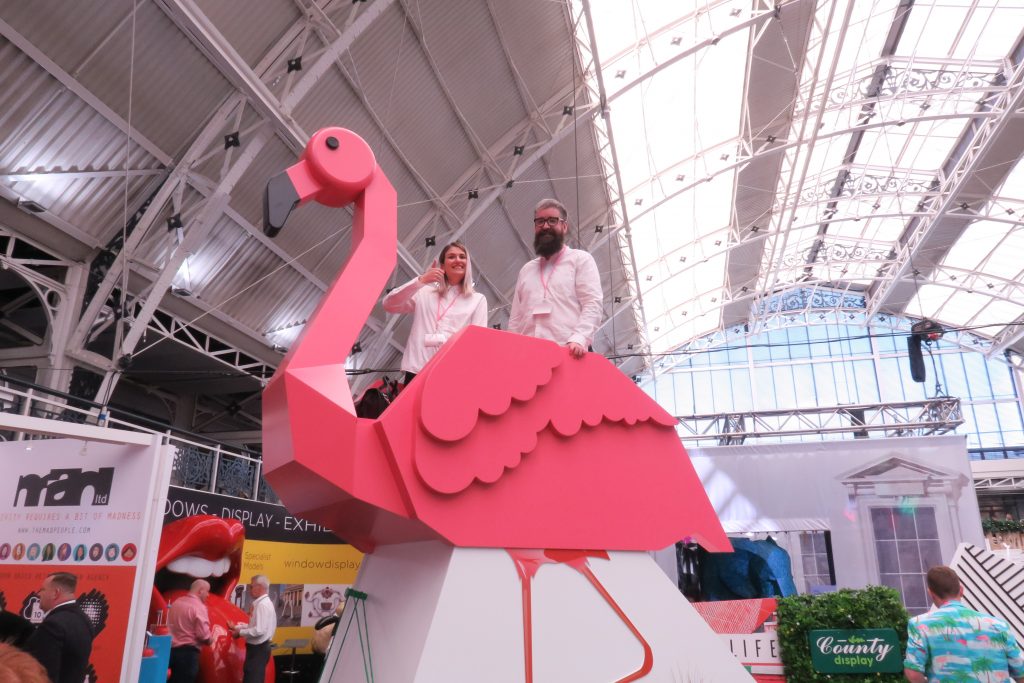 County Displays
There was a giant flamingo in the room. No, literally. County Display's were not afraid of looking down on the competition, creating a oversized 3D flamingo complete with stairs so customers could walk to the top. Promoting the hashtag #beaflamingo their stand delivered the perfect backdrop for an Instagram spam.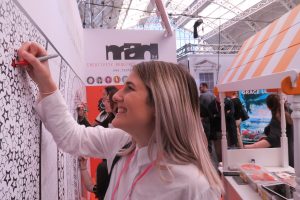 Mad About Design
The retail design agency Mad About Design who go by the slogan "We draw what we make, and we make what we draw." invited visitors to come and colour in the wall. We had loads of fun scribbling and doodling.
Here, are some more stands that we loved from the show.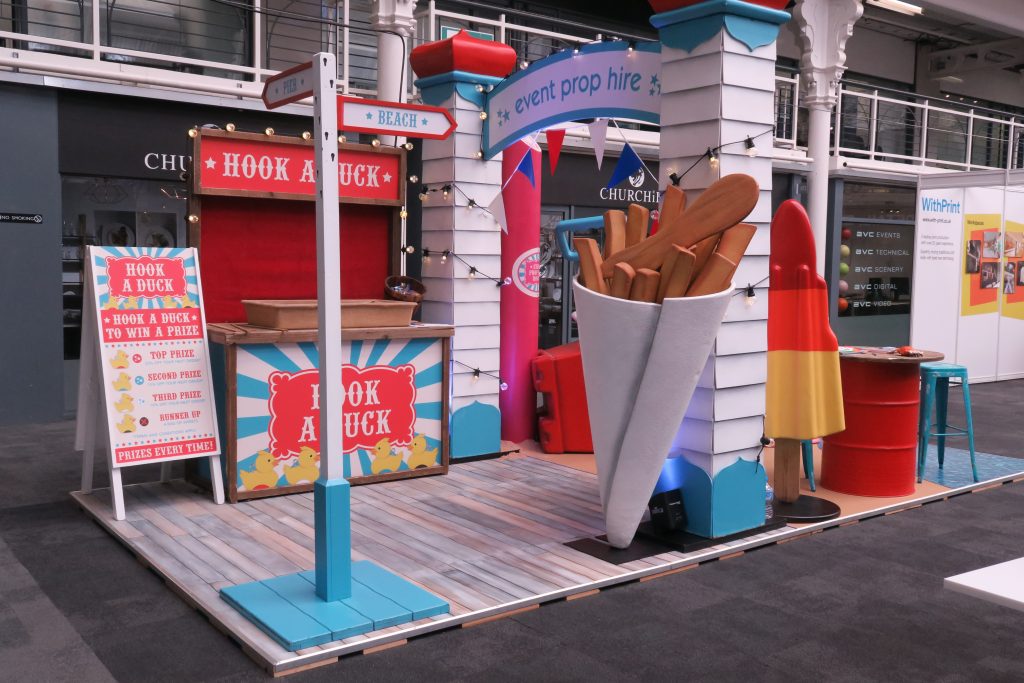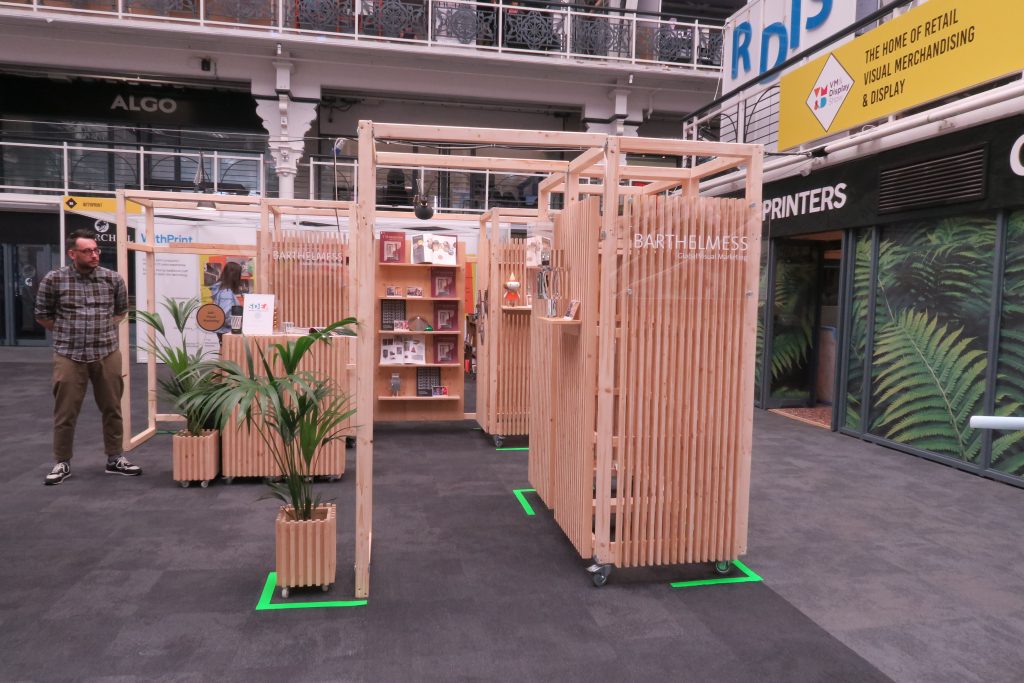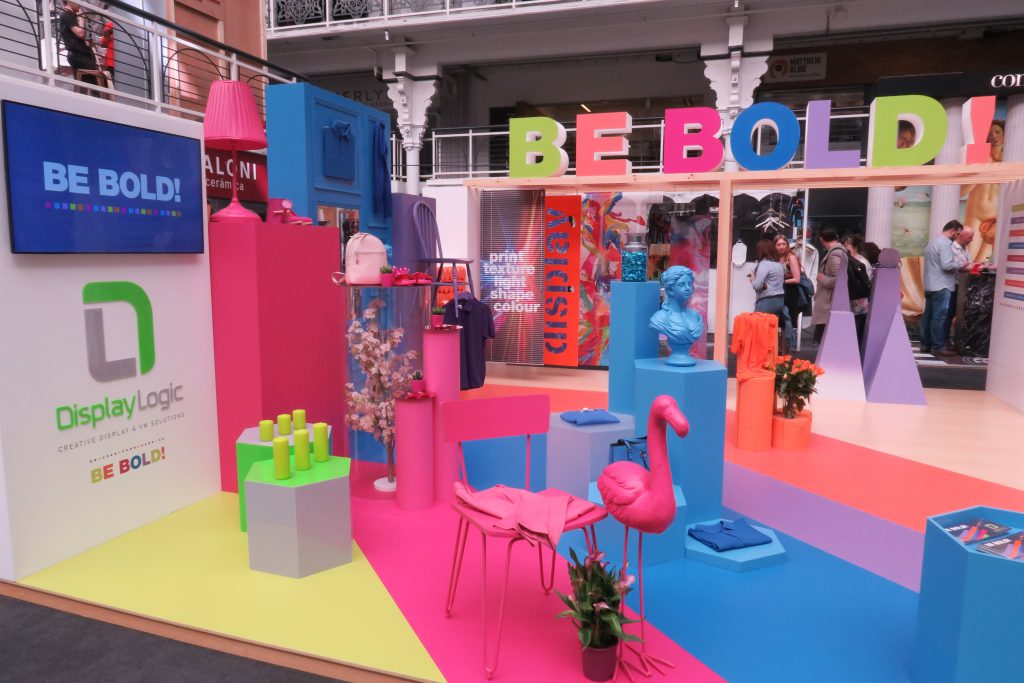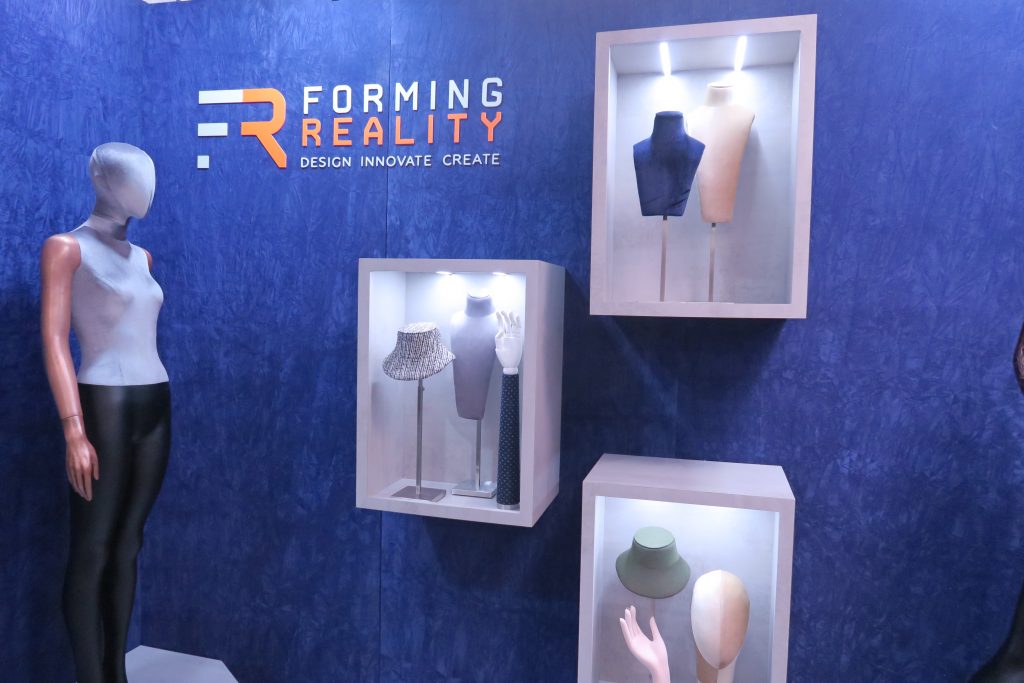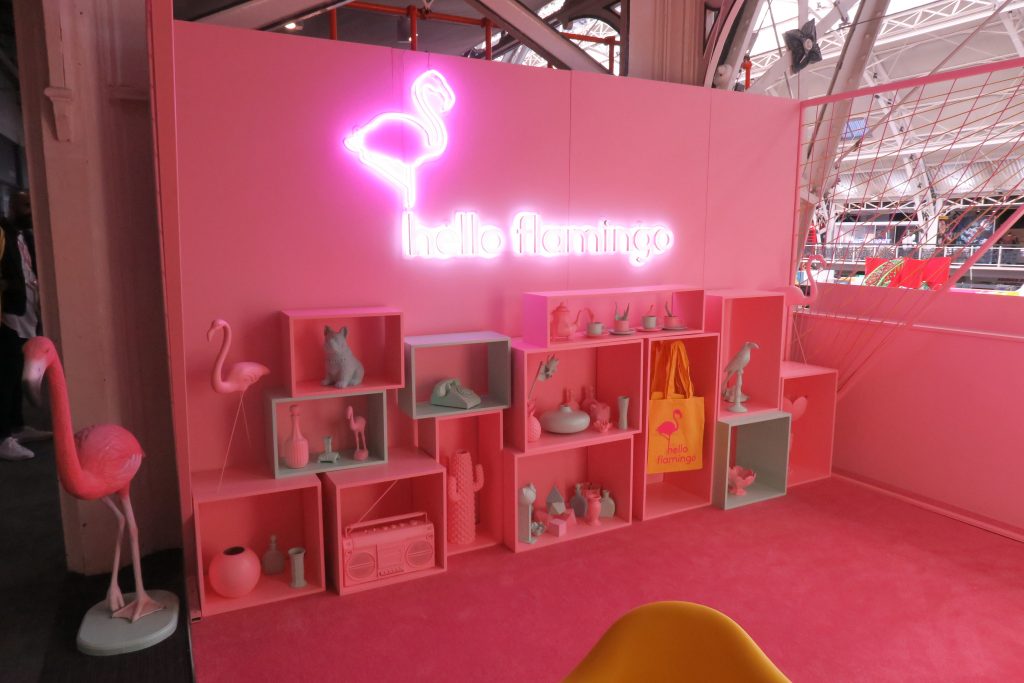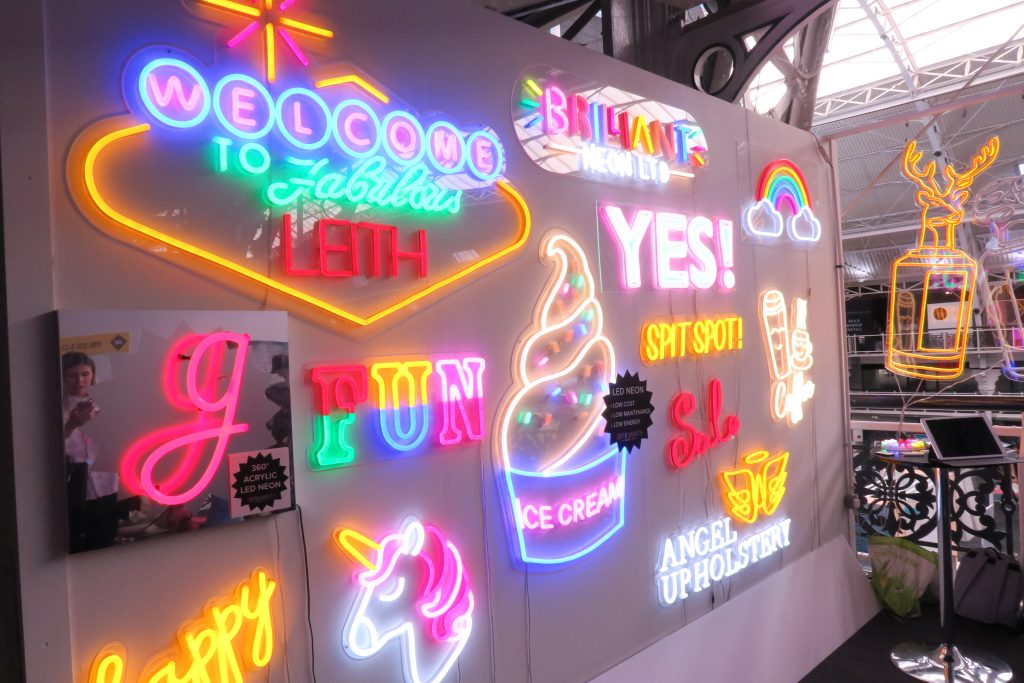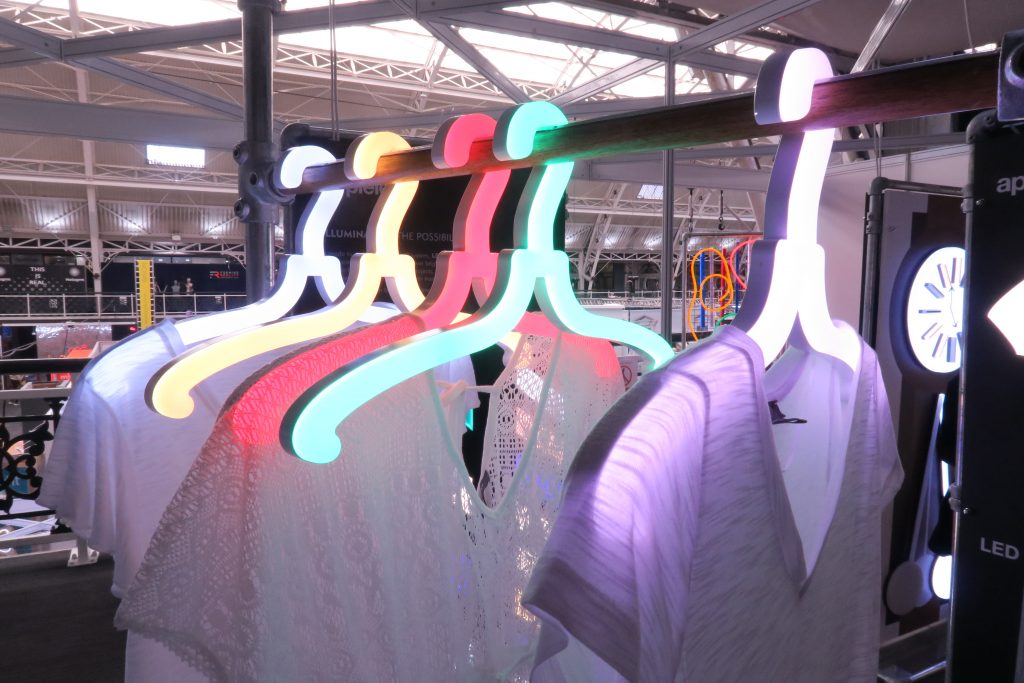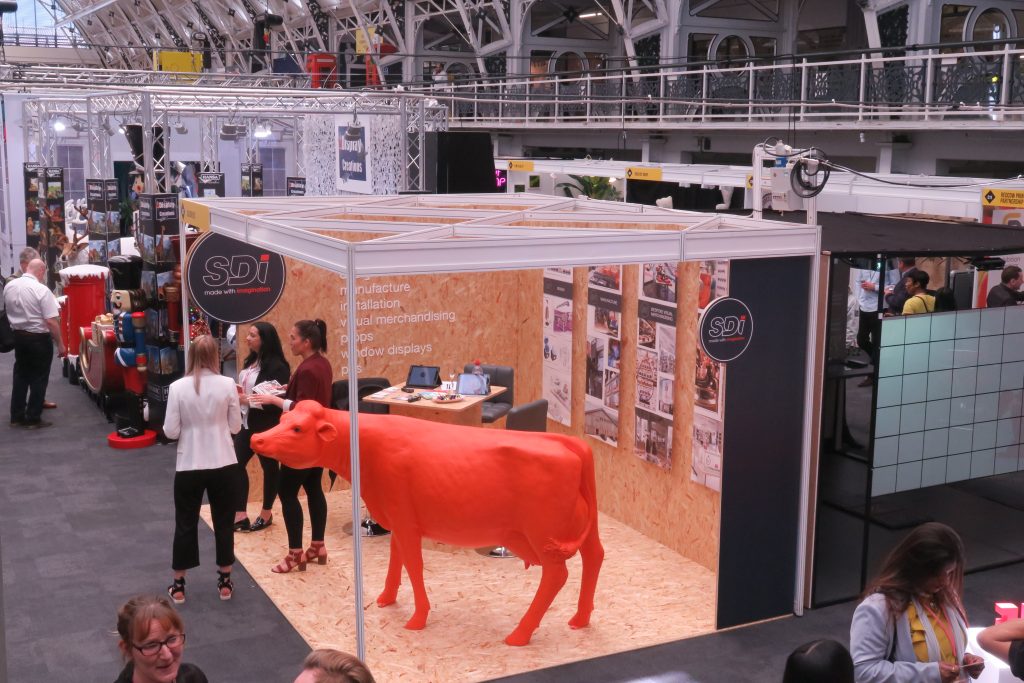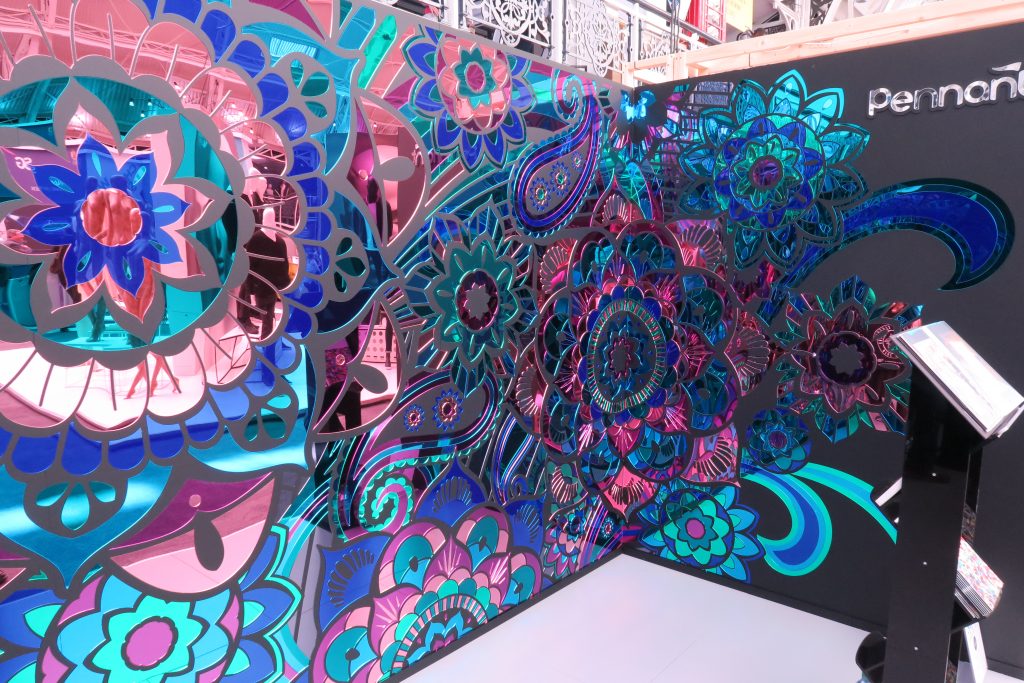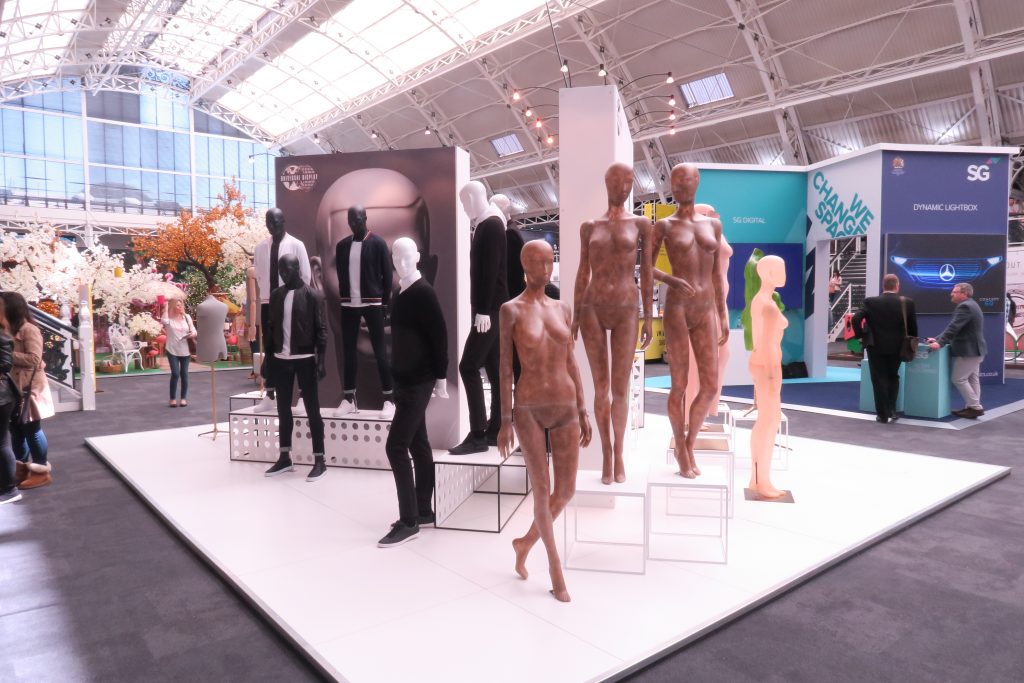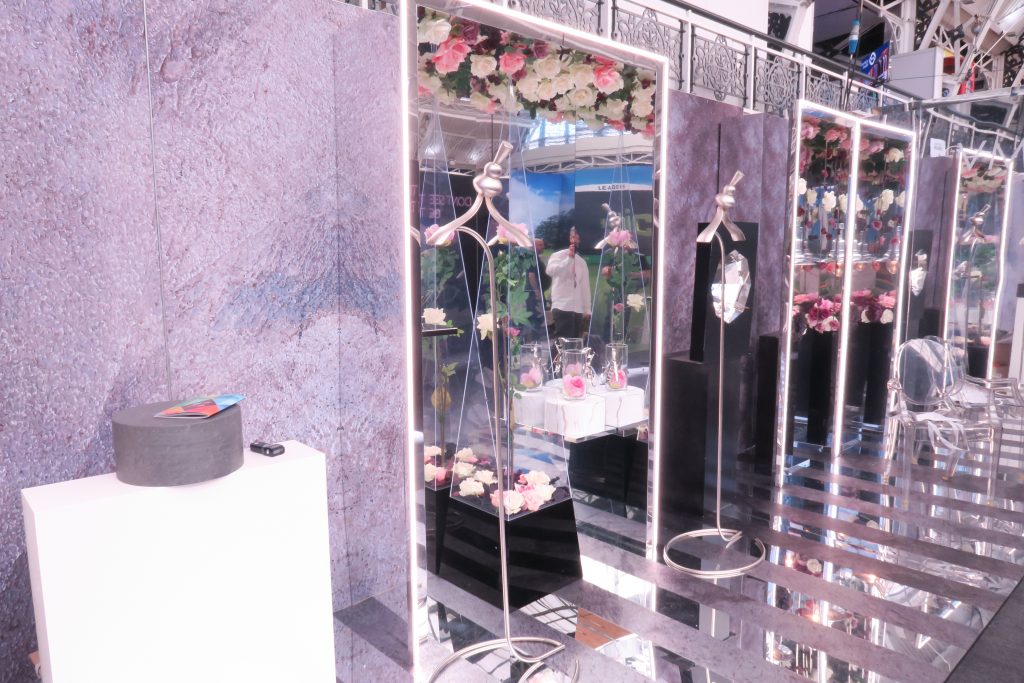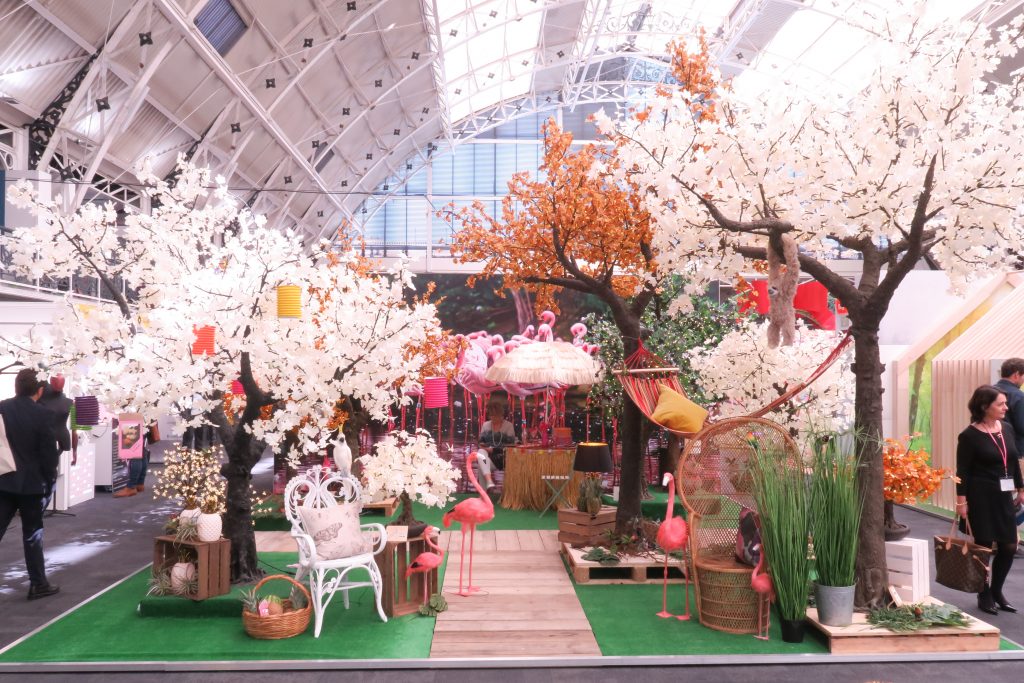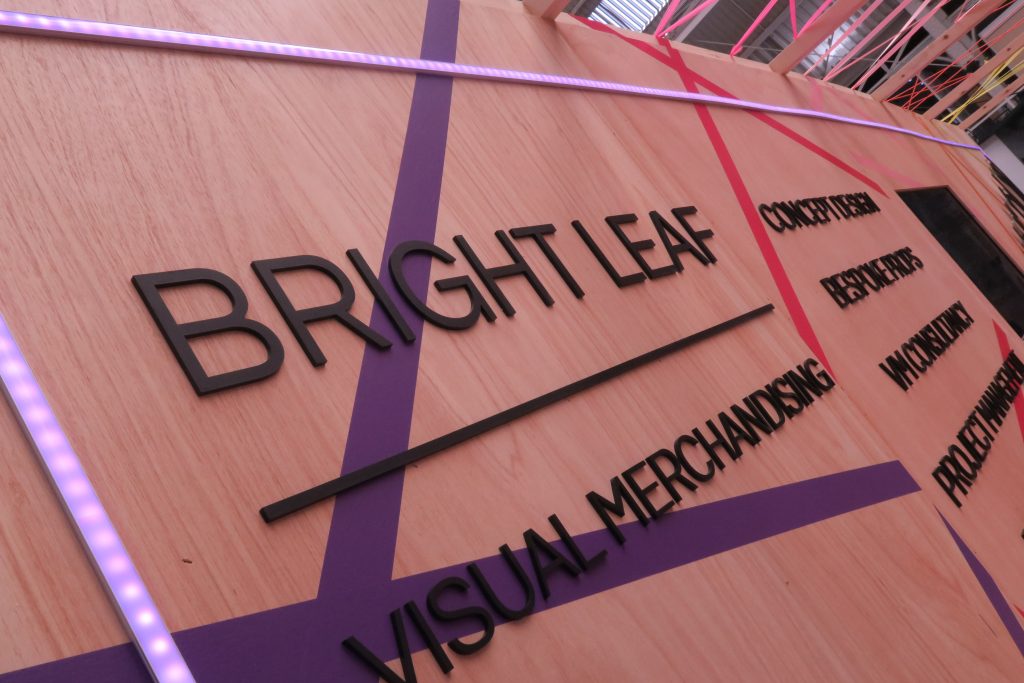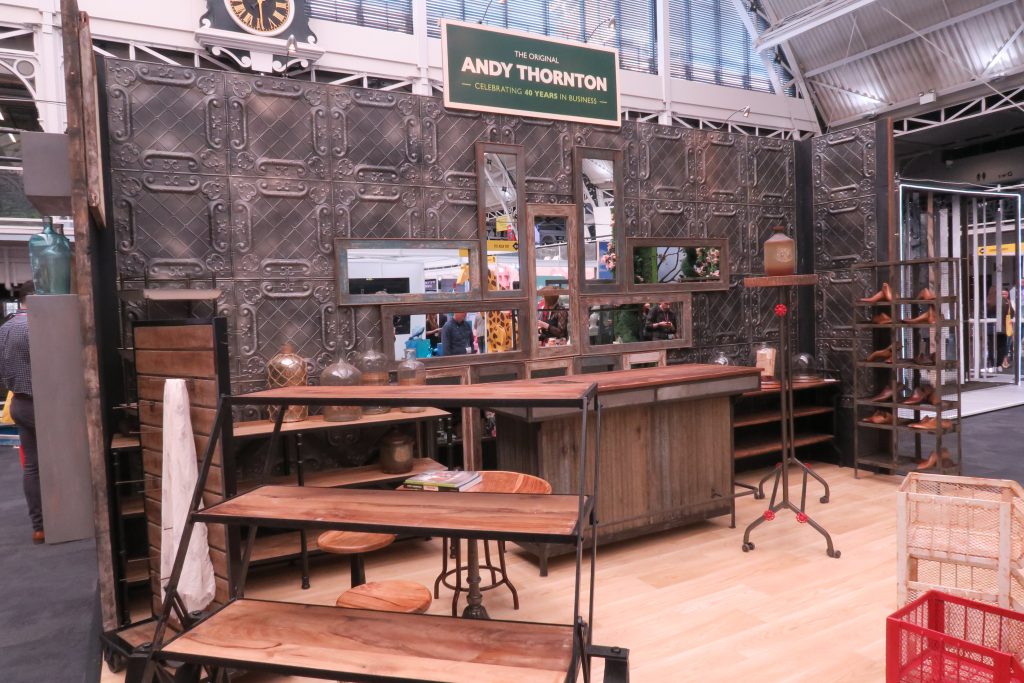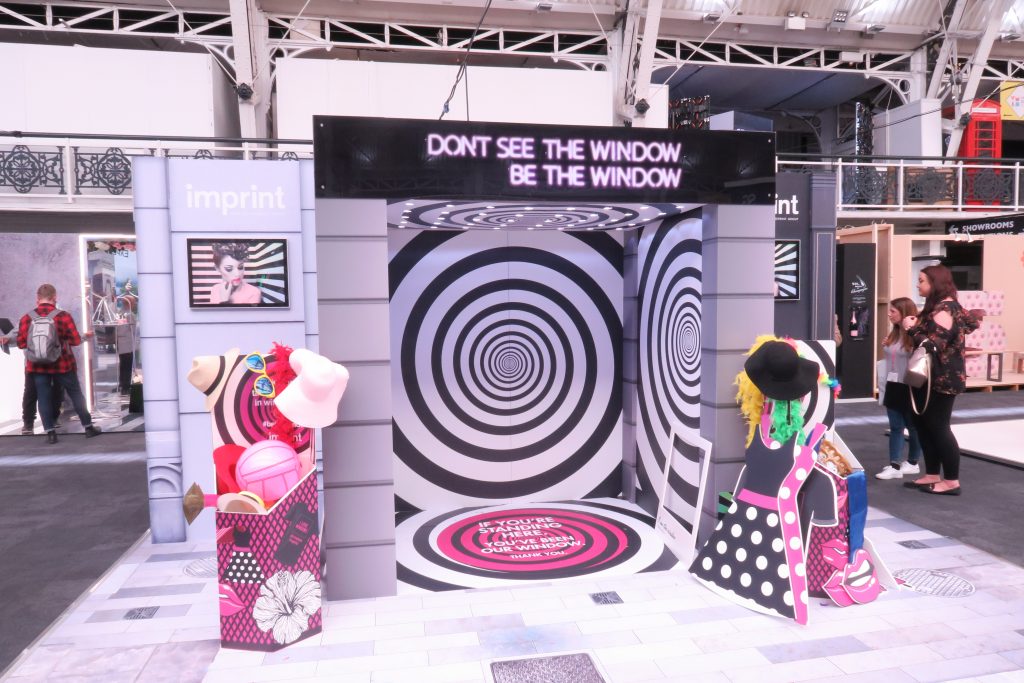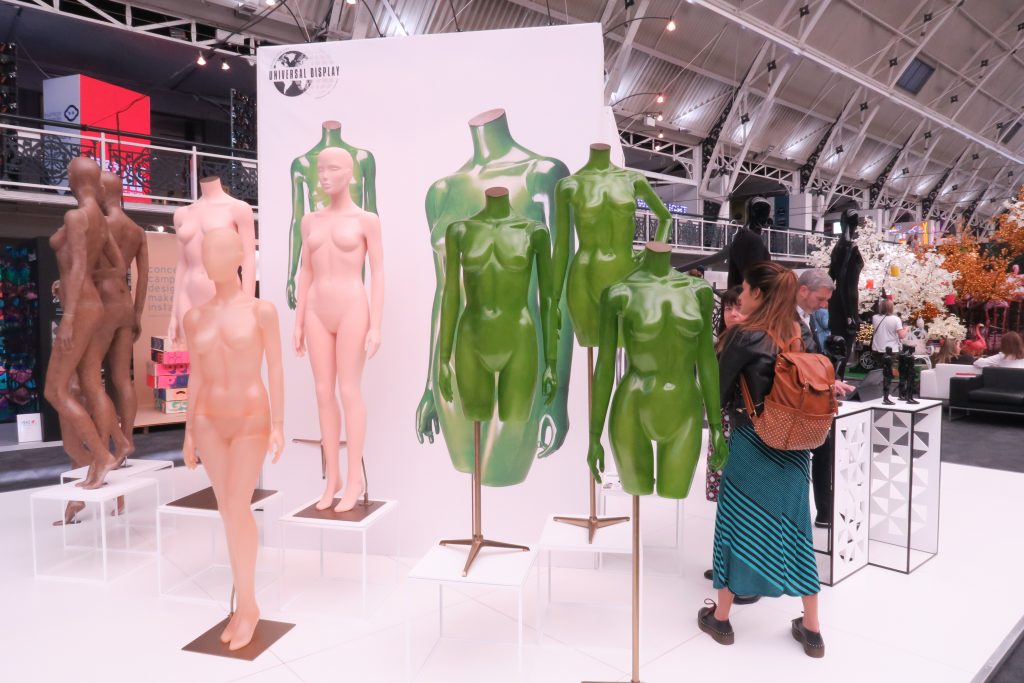 If we were to identify the common themes and trends we found at this year's show, flamingos were definitely a favourite. The animal kingdom never fails to impress the human race and we can't seem to get enough of making replicas of their form for visual satisfaction. Nature and foliage also appeared to be a popular setting this year along with oversized objects, bold colour and interactive display.
If you didn't manage to visit this year, follow this link to take a look at our footage from the show.
Bring on next year!
DROP YOUR CV HERE
If you don't see a role for you, still send us your CV because new opportunities arise all the time and you might just be what our client is looking for.
Check our current opportunities
See vacancies in chronological order, newest first
Permanent
West Midlands
£25k plus benefits
Permanent
London
£22k-28k
Permanent
North West
£19k - £21k DOE